Designed to meld with nature like a yuzu field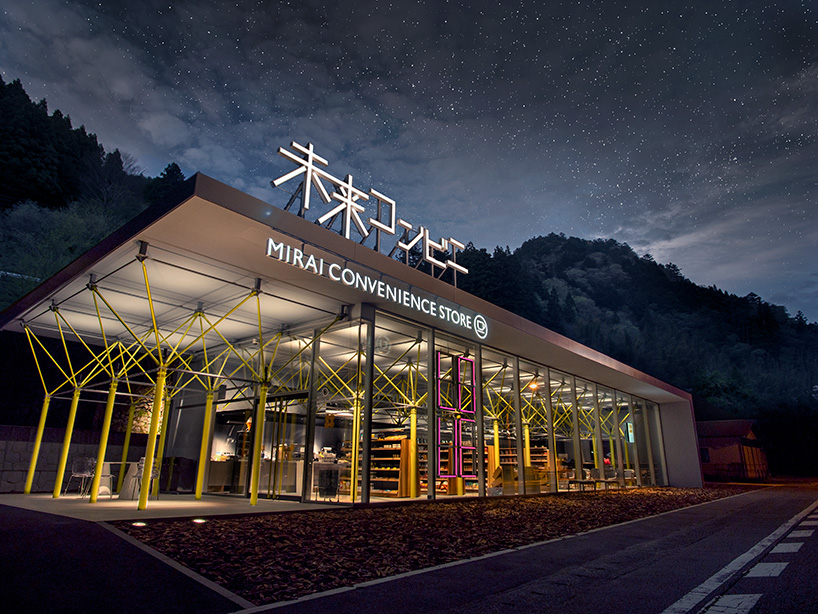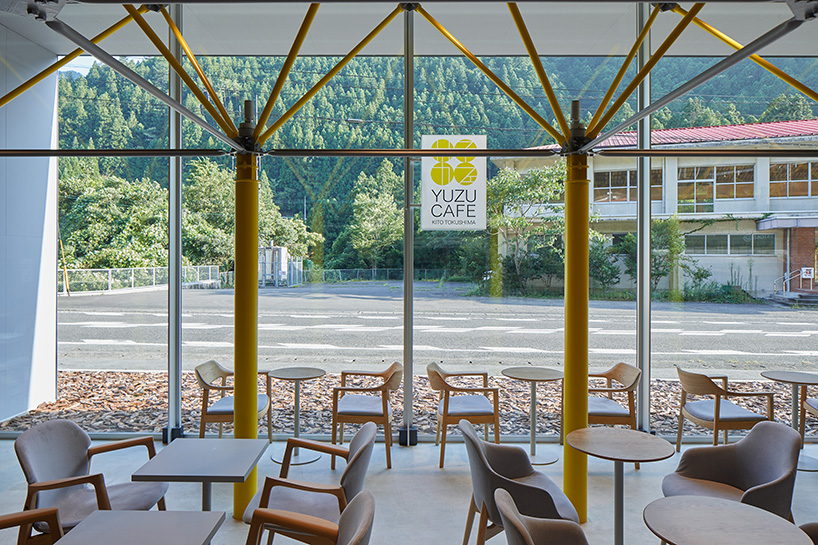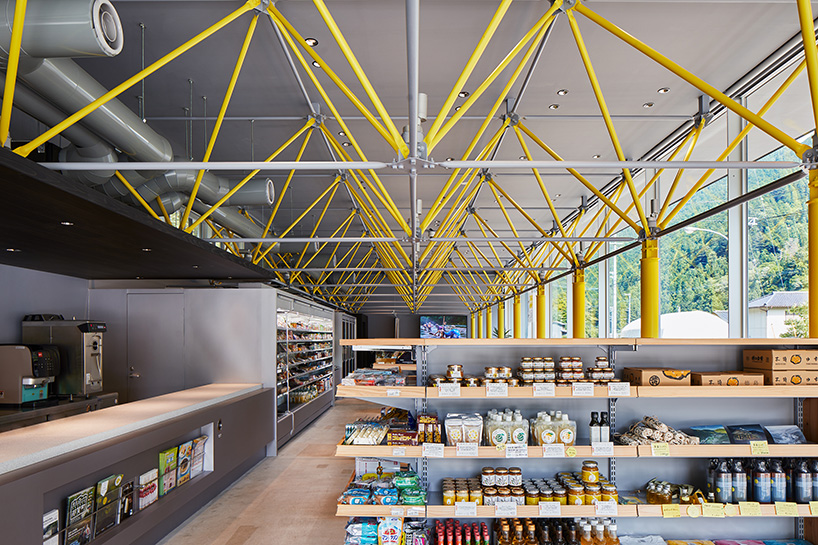 Kito continues to grow based on the central tenet of "coexistence with nature".
This was one source of inspiration for Mirai Convenience Store's architectural concept.
Kito Yuzu, Japan's finest yuzu and the pride of Kito.
The yellow Y-shaped pillars in the store recall the image of a yuzu field, and the shelves displaying products were designed to be lower than those in typical convenience stores, making them easier for children to reach.
The exterior sports glass windows that showcase the inside of the store.
You can observe visitors lounging at the cafe, people shopping, and staff going about their work.
Its wide horizontal design differs from the Western depth-based perspective, inspired by Japanese dry gardens in traditional paintings where the landscape can be viewed by shifting one's gaze from side to side. It is designed to coordinate with the backdrop behind the store.
At night, the star-strewn sky overhead harmonizes with the structure.