Nature of KITO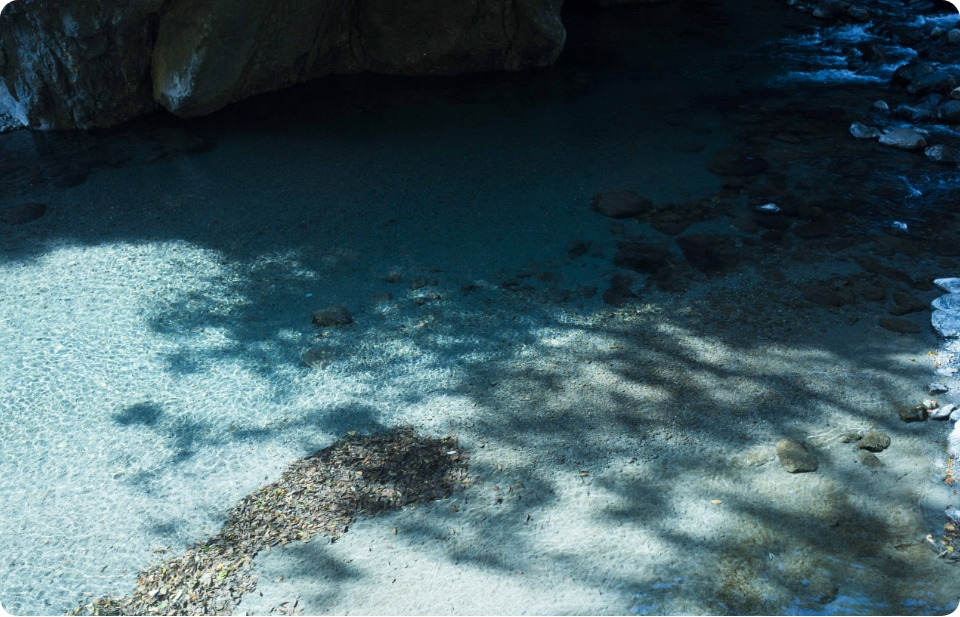 The Kito District of Naka-cho, Tokushima Prefecture (formerly Kito-son Village) is located at the southern foot of the second highest mountain in western Japan, Tsurugisan.
With the beautiful clear Nakagawa River running through the center of the village,which is known as ""The Tibet of Shikoku"" for its abondant nature.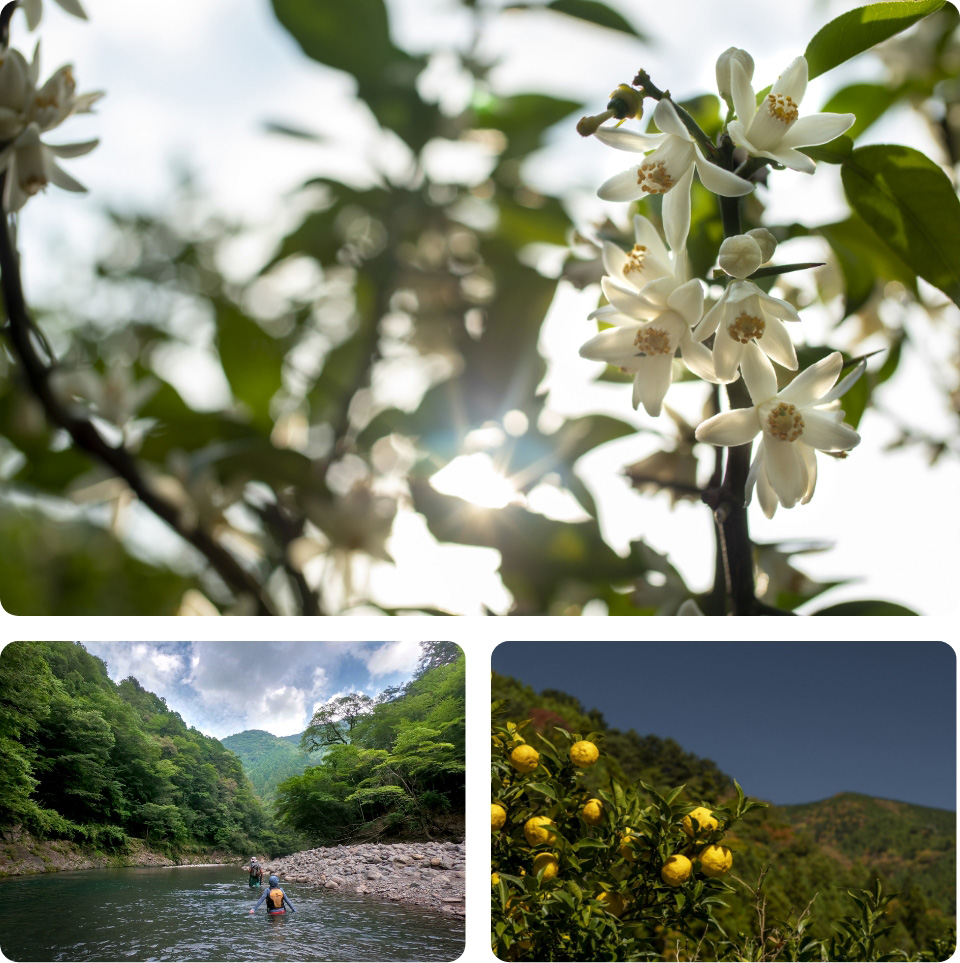 In spring, the whole village is enveloped in fresh green with the breath of life, and in summer, many people come to fish sweetfish and amago, and in autumn, ripe yuzu shines in gold, colored with autumn leaves, and in winter, people smile as they warm themselves in hot pots made of wild boar and deer.
Kito is a rich place where nature and life coexist for a long time, bringing back nostalgic memories of long distance.
Life and Shopping in Kito
In Kito District, stores that offer everyday shopping such as small private shops and agricultural cooperatives are limited.
Before Mirai Convenience Store was built, the closest large supermarket was an hour's drive away.
Public transportation in Kito is limited to only one bus per hour, making life without a car highly inconvenient.

Elderly residents unable to drive sometimes bike nearly 10 kilometers round-trip for shopping, even under the rain or sweltering heat.
Residents had fulfilled their minimum shopping needs with co-ops and traveling sales vans about three times a week.
Fish traders who would visit for two or three days at a time have dwindled in number, and opportunities to procure fresh fish have become scarce.

Under these trying conditions, Mirai Convenience Store has enabled residents to always shop with peace of mind; they can now purchase fresh fish, and the sashimi is always sold out.
Popular items include specialties from across the country and goods from "Kito Marche", which sells fresh vegetables in cooperation with Kito farmers.

Mirai Convenience Store provides not only an enhanced shopping environment but also a place for locals to naturally gather.
Kito residents always stop by the cafe at the back of the store to chat.
The staff have developed blossoming friendships, help shovel snow on snowy days, and even accept mint from personal fields to use in cafe drinks. In this way, Mirai Convenience Store is gradually injecting life into Kito by bringing smiles to the faces of its residents.
About Kito Yuzu
Kito's specialty, "Kito Yuzu", enjoys the title of "The Best Yuzu in Japan". It is widely adored by restaurants, chefs, and patissiers in Japan and overseas.
Kito experiences abundant rainfall and huge differences in temperature throughout the year, making the climate highly suitable for agricultural production.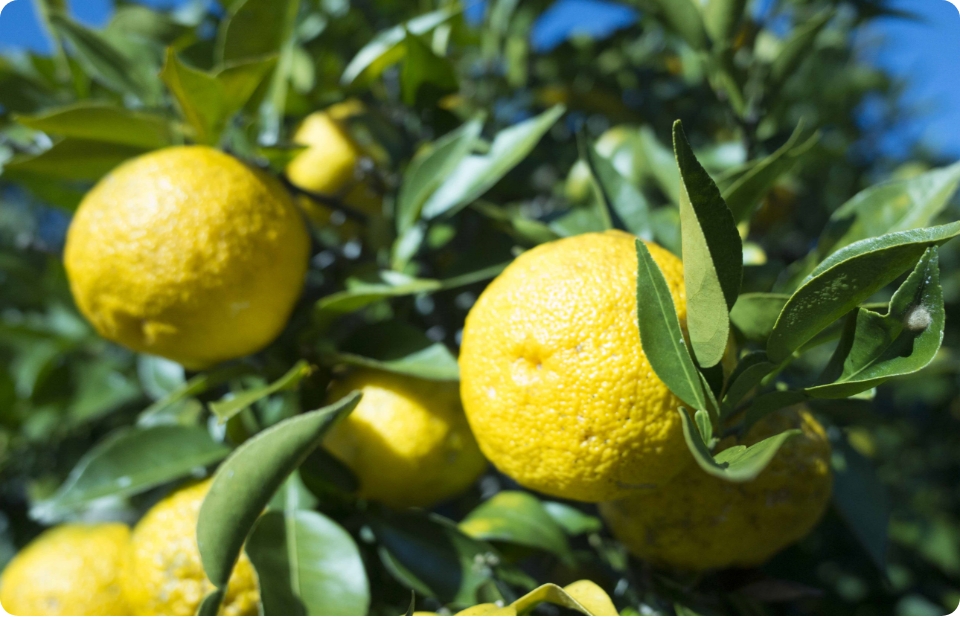 Full-scale cultivation of yuzu began around 1967. Then, thanks to farmers' tireless efforts backed by the Kito Yuzu Research Association, Kito was awarded the "Asahi Agricultural Award" in recognition of its agricultural developments and revitalization of the local community.
With this award, Kito Yuzu became a household name all over Japan, and in 2017, Kito was registered with the geographical indication (GI) protection system by the Ministry of Agriculture, Forestry and Fisheries.
The entire region has become united to promote and champion Kito Yuzu, "the Best Yuzu in Japan" both in name and reality.